The Artisan Soul- Ch.7
"Every child is an artist. Every human being is born with all the necessary tools with which to create a work of art. I don't know what you are like now, but I know you were born with the curiosity, imagination, creativity, and courage." When it comes down to it, we are the only ones who can hold ourselves back. Doubt and insecurity kill the natural creativity we are born with. Negative things such as these do not come from God. If we want to glorify God daily we must be confident in ourselves and do our best work in order to glorify him. God created each of us separately and for a specific reason, and He does not make mistakes.
God has given each of you a gift from his great variety of spiritual gifts. Use them well to serve one another. Do you have the gift of speaking? Then speak as though God himself were speaking through you. Do you have the gift of helping others? Do it with all the strength and energy that God supplies. Then everything you do will bring glory to God through Jesus Christ. All glory and power to him forever and ever! Amen. ( 1 Peter 4:10-11)

The Artisan Soul- Ch.6
"One of the greatest misconceptions about creativity is that it only exists where there are no rules, no boundaries, and no limitations." In many situations, we find ourselves making excuses because of fear of failure. Instead of owning up to our shortcomings, it's easier to make an excuse and not even try. Failure is what helps us grow in whatever it may be that were doing. McManus says that a true artist doesn't set limitations or make excuses for himself, he uses adversity and thrives in it. Most everyone can relate to making an excuse when we feel insecure about our potential outcome
Therefore let us draw near with confidence to the throne of grace, so that we may receive mercy and find grace to help in time of need. (Hebrews 4:16)

​The Artisan Soul- Ch.5

"It is one this to find a unique talent upon which to build your life, it's another thing to build a life as a work of art." In today's society we are so quick to idolize athletes, musicians, etc. We wonder why weren't given these talents and complain that our lives are dull and meaningless because we are not prodigies. This is all wrong. I have begun to realize that more often than not, talent runs out. Being a college athlete, I understand that after my 4 years, I will no longer be an athlete. While I am now, and I am praised for my talent, no one is going to care in 10 years when I tell them I played college softball. When I realized this, I realized that I could not make my identity in my sport, because it only lasts so long. I needed to begin to build a life that I could have beyond softball. And in everything I do, I must do it well to glorify God.
20
David also said to Solomon his son, "Be strong and courageous, and do the work. Do not be afraid or discouraged, for the Lord God, my God, is with you. He will not fail you or forsake you until all the work for the service of the temple of the Lord is finished.
21
The divisions of the priests and Levites are ready for all the work on the temple of God, and every willing person skilled in any craft will help you in all the work. The officials and all the people will obey your every command." ( 1 Chronicles 28: 20-21)
The Artisan Soul- Ch.4
At some point in our life, many of us have given up our imagination, categorizing it as childish and unimportant to our everyday lives. When in fact, everything we know is essentially our imagination. Our Conception of everything is how we imagine it. McManus points out that "Everything that exists began as an idea; everything we define as reality began as nothing more than imagination." In fact our whole faith is based on having faith in something we can't physically see. When it comes down to it, imagination can be far more powerful than knowledge, the mind is a powerful thing.
"Now faith is confidence in what we hope for and assurance about what we do not see. This is what the ancients were commended for."
(Hebrews 11:1)
The Artisan Soul- Ch. 3
The way we interpret things depends heavily on where we find truth. There is only one truth and we can only find that in God. If we don't find our truth in God then the way we interpret things is already off. Mcmanus says, "The farther we move from the truth, the more unhealthy we become. The more we live in the truth, the more we find wholeness and become our most authentic selves." Mcmanus also states that interpretation can be more powerful than truth. If we interpret something and invest in it than it can become our truth. It is important to stay close to God and follow His truth so that our interpretations can be based off of His truth.
"If you really know me, you will know my Father as well."
(John 14:7)

---
The Artisan Soul - Ch. 2
In chapter two, "Voice: The Narrative that guides us," McManus talks about the different voices that led us to who we are. He talks about how there are many voices in our lives, and the ones who we choose to follow shape us. We have to make a lot of decisions on what voices we should follow in order to become our best version of ourselves. In my experience, I've noticed that a lot of outside voices interfere with who we are and what we want to become everyday. We are constantly being put down and picked apart by other, even if its not directly. We follow the voice of may public figures, but do we take the time to think if what they are saying is in our best interest? It's all our choice, the voices can only have power if we choose to give it to them. McManus says, "Finding our own voice may take the greatest courage we've ever mustard." It's hard to speak up, especially when what we have to say is contradictory to others around us. The fear of being "wrong" is too much for a lot of people, many would rather follow than take the chance of having others not like what they have to say. Everything we say should have meaning, we should never speak empty words, we should speak with confidence and authority and listen to the Voice that truly matters
"Be still and know that I am God" (Psalms 46:10)
The Artisan Soul - Ch. 1
The first chapter of this book starts by introducing the author, Erwin Raphael McManus and his view on creativity and the "Artisan Soul." His view is contradictory of others, especially our own. He points out that as children, we never questioned whether or not we were creative beings, The issue started when those who colored outside of the lines were told that their art was not as good as the children that stayed within the lines. This is when we began to doubt ourselves and put ourselves in two categories, creative or not. We tell ourselves that we cannot be creative when that is completely false. On page 7 McManus says, "It takes courage to not only accept our limitations but embrace our potential." It is so easy to set limitations for ourselves because failure is scary, if we attempt something and fail we could be seen as failures and thats not something anyone is interested in being known as. But how can we ever reach our full potential if we don't push our limits to see what we are capable of. Also on page 7 McManus says, "If we are inherently spiritual creatures, we are by nature creative beings, yet we live in the fear that if we aspire to be more we will discover ourselves to be less." God created us to create, to create life, to create beauty, to create many things, but all in His image. To deny that we are creative beings and to deny creating is missing a big opportunity to glorify God in our work. At the end of the day we should glorify God in all we do, not leaving out any opportunities for fear of failure.
"Perfect love drives out fear" (1 John 4:18)

---
Powered by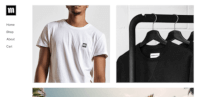 Create your own unique website with customizable templates.